22 Aug 2022
SEO Growth Hacks Can Help Affiliates Get 150% Engagement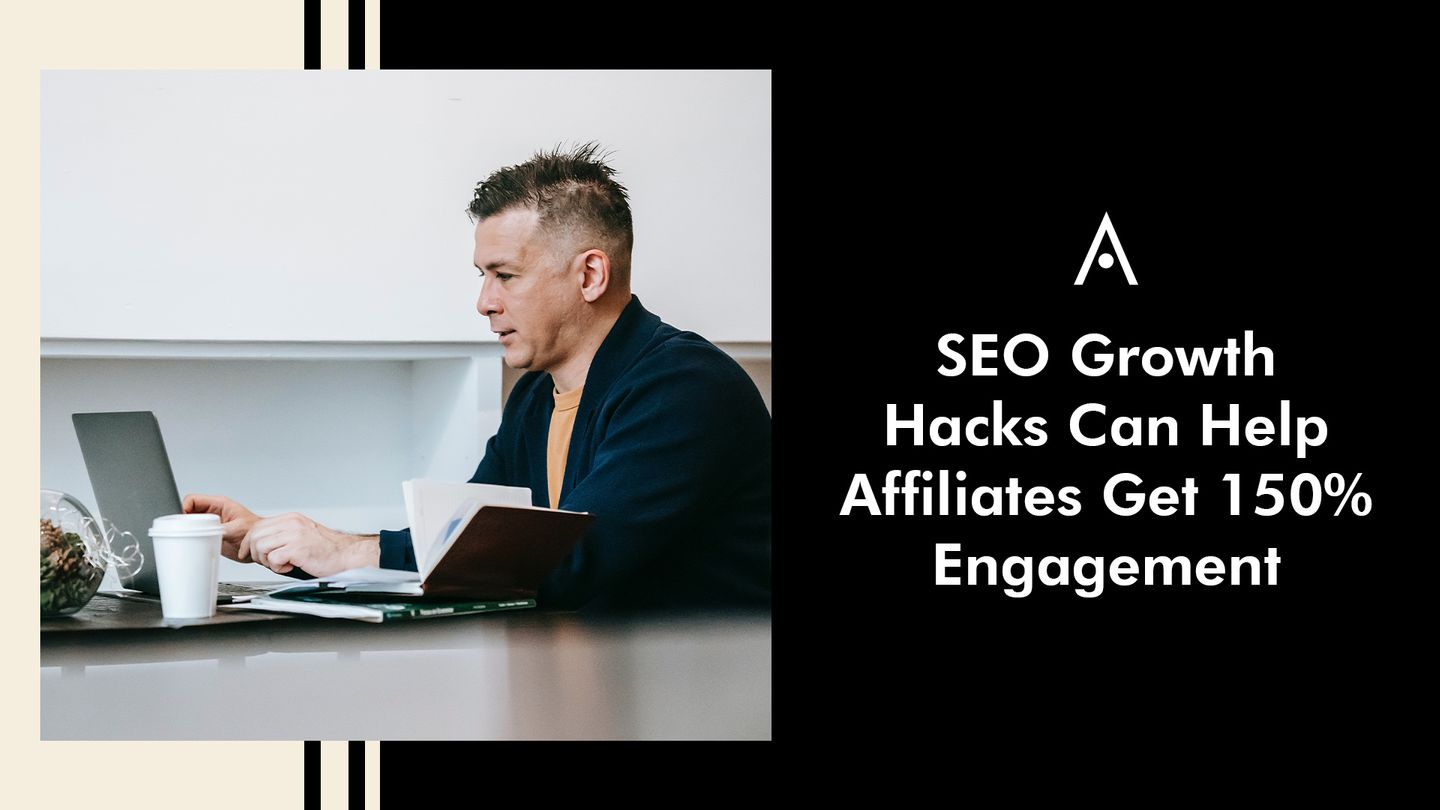 Jitendra Vaswani discussed his own process that he's used to take his own blog (Bloggersideas.com) to reach 1.3 million in organic traffic per year. Jitendra went to experts in the industry, such as Neil Patel, and asked them what could be improved in his blog.
The biggest advice that he got was that he needed to improve the content. Bloggersideas.com got hit by Google's May Core Update in 2020. It was a huge hit, tanking traffic by almost 40%. So Jitendra contacted Neil Patel and he advised them to revamp the website with some SEO best practices to help the UX, or user experience.
In 2020, the content didn't focus on UX at all, which is one of the reasons that the core update impacted the blog so dramatically. In this case study, we'll learn what SEO growth hacks Vaswani used to get 150% engagement and such dramatic growth in such a short time.
SEO Fixes That Made a Difference
One of the first things that he turned his attention to was the core web vitals. This is a continuous process to make sure core web vitals are constantly performing well, so that user experience is optimal. Core web vitals are essential for every website owner. It's important to make sure the loading speed stays healthy and that you're optimized for mobile.
SEO Hacks for the Content
One of the things that Patel pointed out was that many of the original content was too thin. That was one of the problems that they went to work to solve. They wanted to make sure that each piece of content was valuable for the reader.
Some of the ways that Jitendra improved content included creating topical content clusters around keywords that he wanted to rank for. He used competitor analysis to find holes or gaps in content that provided him with low hanging fruit, or easier to rank for keywords. He also improved his internal linking strategy to make sure that he was signalling the right pages for Google to highlight.
He created a lot of high quality and deep content to the keywords and affiliates that he was targeting. This helped him increase traffic and ranking for the pieces of content that included his affiliate links and increased his income from these offerings.
He also included FAQs sections to each post that included the "People Also Ask" section from Google for that keyword, to help capture that section in search.
He also started using Schema to optimize his content. This helped him deoptimize content that was overly optimized and gave him a list of external links that were good to include in the articles.
Jitendra also decided to translate his site for countries that he wanted to target for traffic. He used Gtransalte.io, which was a cost affordable solution for his website. He doesn't suggest that everyone use this. Make sure that you have deep content before translating. You can also A/B test translations to see how well they work for you.
Translating his site to new audiences has increased his traffic 30%-40% and Google now gives the site authority in those countries.
How is this helpful for the website? He's added revenue through affiliate partnerships, sponsored reviews, and banner advertising in those countries where he offers translated content.
One last thing that Jitendra concentrated on was the introduction of his posts and the final CTA. He was writing very deep content because competitors in his industries have very high Domain Authority. In order to rank against these websites, he needed to add very long, in-depth content.
The problem with posts that are 3,000 or 5,000 words is that a lot of people won't read them. They'll page in, see the length, and page away. So, Jitendra decided to take the final paragraph, or the results of a review, and put it at the very beginning with the CTA. This increased opt-ins for him and improved user experience. Readers could come back to get the details of the review, but they could get to the point right away and take action, too.
Overall, these changes led to more engagement, increased traffic, and increased revenue.
Are you looking to increase your traffic for better rev-share/CPA deals with affiliate programmes? Do you want all the best tips, tricks and practices from leading affiliate marketers? Then you NEED to join us at Affiliate Meet Markt, 26-27 October, Berlin Arena. The best part? Affiliates attend for FREE