12 Aug 2022
Scaling Your Affiliate Partnerships in a Highly Regulated Market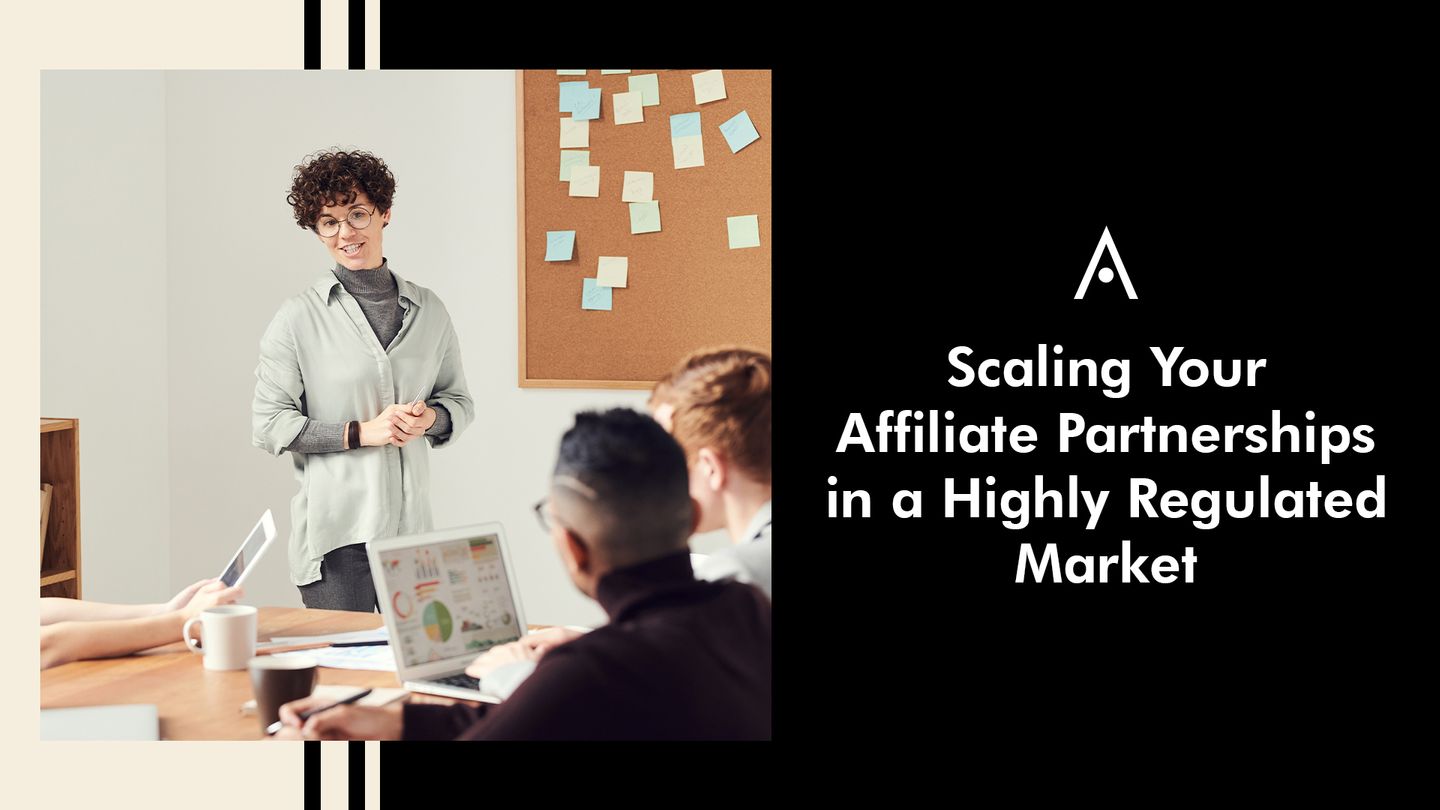 Working in a highly regulated market (like finance, health care, and many others) comes with so many additional challenges and burdens. You might believe in the work, but keeping the regulators out of your hair is never simple.
When you jump into an affiliate partnership to really push your marketing and commerce, compliance becomes substantially more complicated. Each member of the partnership has to maintain compliance, or it all breaks down. How do you scale compliance efforts to keep up with a growing partnership (much less multiple partnerships)?
It's not as brutal as it sounds. In fact, you can summarize the entire idea with a few simple concepts.
Why Is Compliance Important?
The first step towards scaling partnerships in the face of heavy regulations is understanding the importance and even value of compliance.
Too often, compliance feels like a source of pain and frustration. From another perspective, you could say that compliance saves the partnership from paying large amounts of money. The regulations might be tough, but compliance prevents heavy fines and work disruptions.
So, when you read a technical definition — compliance is a set of standards that protects customers — you can also see an opportunity to improve customer satisfaction and reduce regulation-related risks and costs.
With that in mind, there are a few keys that will help you scale your compliance efforts across affiliate partnerships.
Partnership Process
The best way to scale compliance efforts is to build on the idea that compliance responsibilities are shared by publishers, brands, and third-party agencies. Generally speaking, these partnerships put out marketing in three steps:
1. Set terms (like payout and other contract specifics)
2. Create materials
3. Launch the campaign.
When it comes to compliance, regulatory reviews are usually sandwiched somewhere between steps two and three. This leads to a lot of revisions requisitions, misunderstandings, and frustration.
A better way to build compliance into the partnership is to integrate it across every step. Take a look at this renewed process. There are more steps, but the overall process mirrors the three steps above, but with smoother compliance:
1. Set terms
2. Look at regulatory bodies
3. Ensure everyone on the teams understands essential requirements
4. Create marketing standards
5. Make materials
6. Review together
7. Launch
8. Perform ongoing compliance checks
9. Audit as required
Despite the appearance of extra steps, this refined process is really just about integrating compliance throughout the partnership, and it reduces opportunities for compliance failures and frustrations.
Role of Each Stakeholder
An integrated approach to compliance sounds great, but it can only work if each stakeholder understands their roles.
Wait a minute. Who are the stakeholders?
In a traditional affiliate partnership, you can break the stakeholders into three groups: publishers, brands, and networks. Let's look at what roles each plays in an integrated compliance organization:
Publishers must understand and implement standards. Search for pain points and clarify gray areas. Make an update process that stays ahead of regulatory changes. Provide lots of examples, and create clear distinctions between editorial changes and compliance changes.
Brands are responsible for setting the standards. Standards should be clear, avoid gray areas and root out complexity. The standards are there to simplify compliance understanding for everyone else.
Networks provide systems and structures that create efficiencies for the standards. Use AI tools to scan for product inaccuracies in the materials. Automate daily screenshots of active campaigns for record keeping. Make easy reporting tools. Actions like these empower the partnership to master compliance at every level.
Key Takeaways
Even though the concepts feel complex, compliance is a mountain you can reasonably climb, and the core process is quite digestible. Here's a quick recap of the key takeaways to really drive it home:
Don't think of compliance as an afterthought
Don't let compliance lead the process
Integrate it into the partnership process
Work together with the brand and publishers to minimize pain
If you keep these essentials in mind, you can build a partnership structure that makes compliance easy and automatic, freeing everyone to focus on the aspects of their jobs that they enjoy the most.
Are you after THOUSANDS of leading affiliates who can drive serious traffic to YOUR brand? Then you NEED to join us in Berlin for Affiliate Meet Markt, 26-27 Oct. Grab your Networking Pass NOW before they sell out: