11 Aug 2022
Automating Your Affiliate Marketing Program: Lessons From Top Ecommerce Brands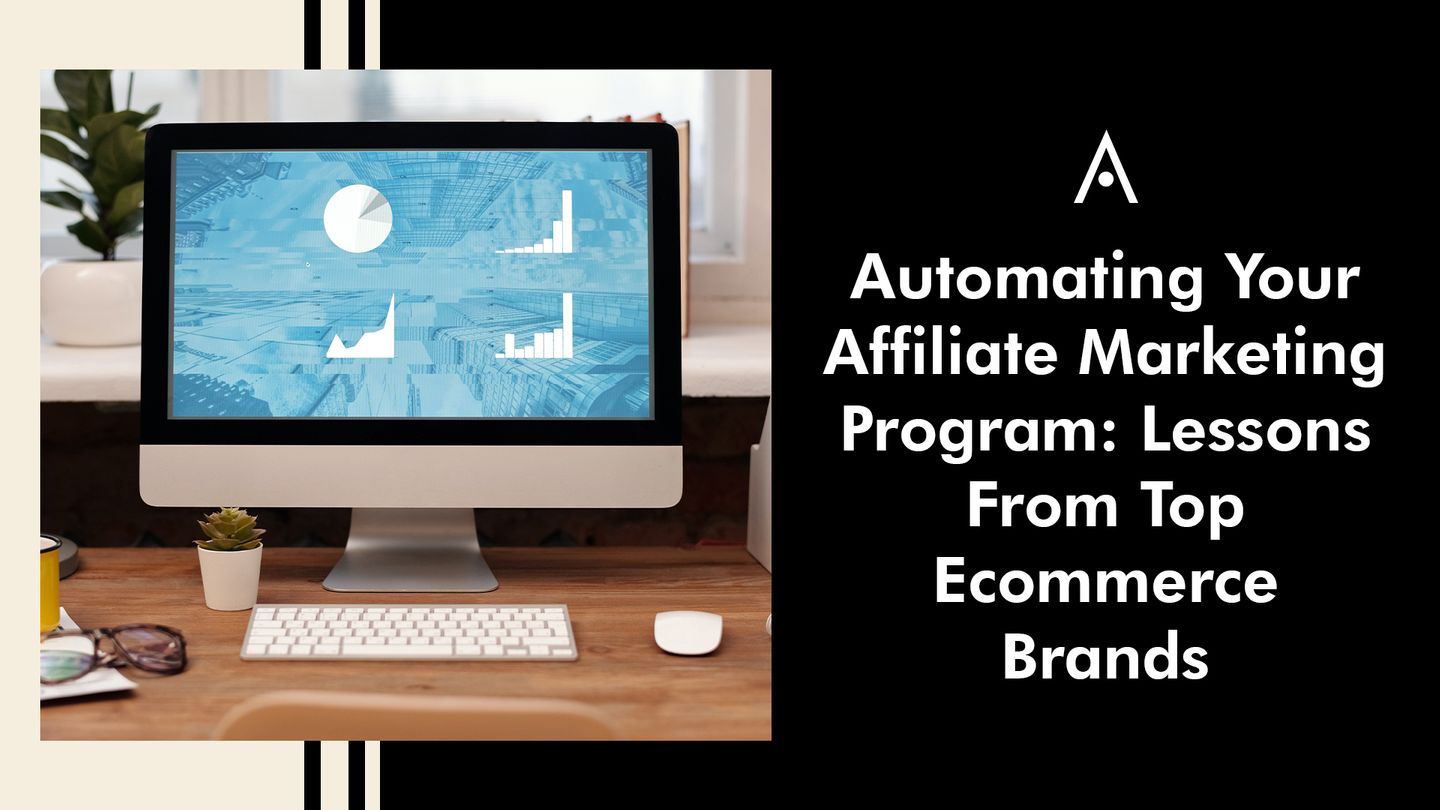 Over the last few years in particular, technology has evolved to the point where marketing automation is no longer something that only the largest brands out there can afford to employ. Even smaller businesses are getting in on the action thanks to the wide range of different benefits that automation tech brings with it.
The most immediate of those is that it finally brings marketing and sales departments together in full alignment by breaking down data silos and making sure that information can flow freely across an enterprise. This leads to more accurate reporting and better decisions, which ultimately contributes to increased conversion rates as well. It offers a chance for a personalized marketing strategy, makes lead nurturing easier and more effective and even scales easily as your business does the same - a perfect storm in the best possible way.
Yet at the same time, automating your affiliate marketing program is not necessarily a "silver bullet." It still requires a careful, strategic touch to execute things properly. Therefore, if you really want to make sure that your automation efforts are generating the results that you want, there are a few key lessons that you can learn from some top eCommerce brands working today.
Affiliate Marketing Automation Lessons: Breaking Things Down
If you had to make a list of some of the biggest brands in eCommerce today, you would undoubtedly include names like Pete & Pedro, Disco, Jumbleberry, Funday, Cozy Earth and 108, just to name a few. The things that a lot of these brands have in common is that A) they faced a lot of the same major challenges when it came to their affiliate marketing programs, and marketing automation helped effectively solve the majority of them.
Some of those challenges included the difficulty of finding ways to bring awareness about their program to prospective affiliates. They were having trouble finding the best method to continually engage with affiliates over time. They wanted to grow affiliates beyond simple coupon sites but just weren't sure how to begin that process.
Additional issues simply included the fact that effective affiliate marketing takes a significant amount of time by its very nature. If you're not careful, a team's bandwidth can be stretched incredibly thin very quickly. There was also a pressing need to make sure that partners always had the content and assets they needed to be successful, too.
Thankfully, automating your affiliate marketing program can help begin to address all of these issues - particularly when it comes to scalable discovery and outreach.
With the right marketing automation platform, you can set up rules-based searches to more easily identify best-fit affiliates based on their existing content, search rankings and more. At that point, you can automate outreach by sending personalized, one-to-one invitations. But by giving you the chance to do so in bulk, you save a tremendous amount of time that can then be used on other important tasks. Marketing automation also allows you to create drip campaigns with "if/then" logic based on how a potential affiliate responds to these messages.
Automation and Pipeline Management
Automation also helps significantly in terms of pipeline management. You can finally track prospective affiliates like you would your average customer, all in a helpful pipeline format. These platforms also give you competitive insights by letting you set up searches to track who is driving traffic to your competitors as well.
As many of the aforementioned major eCommerce brands have learned, marketing automation is also extraordinarily helpful once you get to the affiliate sign up and onboarding part of the process. Many of these platforms include helpful landing page builders, for example. You can quickly and easily create landing pages using customizable templates to again save a tremendous amount of time. You can also easily set application rules, automatically approving or denying applications based on those factors that are most important to you. Just a few examples include the promotion type, the location and the email domain, among others.
But perhaps most importantly, this also gives you a chance to create effective automated agreements. You can set up and send agreements that are created with helpful templates, automatically collecting electronic signatures along the way.
Even tracking, managing and issuing commission payments becomes easier. You can do so right through an affiliate performance dashboard, condensing everything down into one helpful screen. You can customize commission structures and payouts depending on the needs of your partners, and you can also manage multi-currency payments, too. Financial reporting and compliance also becomes significantly more straightforward.
In the end, marketing automation is here to stay - especially in the world of affiliate programs. This is all why, if you haven't already experimented with what marketing automation can do to empower your brand, now would be an excellent time to start.
Are you after THOUSANDS of leading affiliates who can drive serious traffic to YOUR brand? Then you NEED to join us in Berlin for Affiliate Meet Markt, 26-27 Oct. Grab your Networking Pass NOW before they sell out: