10 Aug 2022
The 4 Part Framework to Creative That Actually Works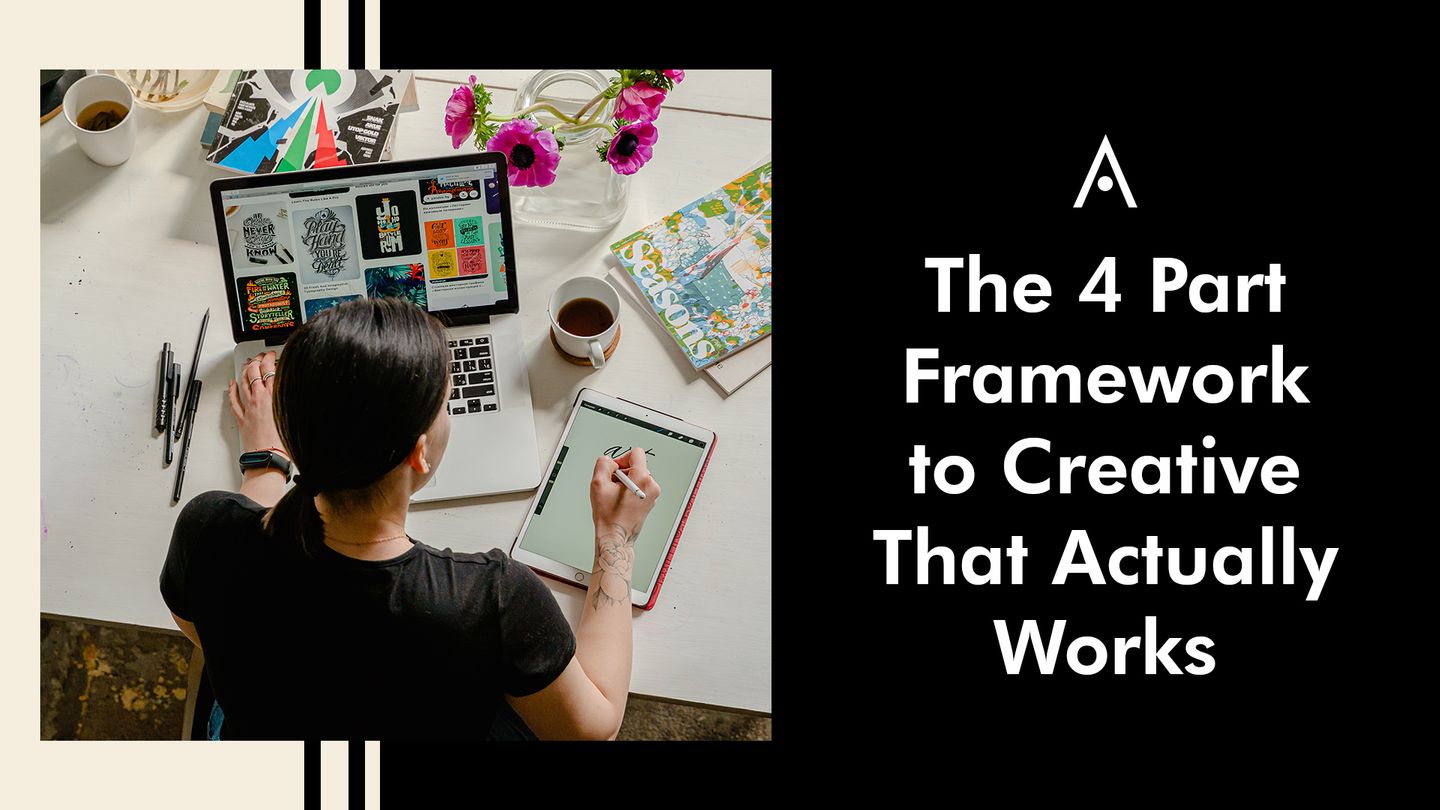 To say that the world of online creative advertising collateral is evolving rapidly is, at this point, probably a bit of an understatement. Even when compared to the situation the affiliate world was navigating even a year ago, things have changed tremendously in 2022 - and are likely to continue to do so in 2023 as well.
First off, ad fatigue is setting in far faster than we've seen in the past. This is likely one of the major contributing factors to not only lower click-through rates, but higher costs than ever before as well. There's more competition in virtually every category. Fewer targeting options are available, leading to a limited ability to re-target past purchases. The list goes on and on.
But thankfully, all hope is not lost. Creative collateral is still just as important as it ever was when it comes to reaching out to a target audience. It's just that a perspective shift is needed that plays to the realities of the situation. So if you really want to create a framework to creative that actually works given the circumstances, there are a few key things you'll want to keep in mind.
The 4 Part Framework: Breaking Things Down
One of the most important aspects of the four part framework to creative that actually works has to do with the core pillars that make up your messaging buckets. That is to say, by focusing on the basics of marketing, you're able to address most of the aforementioned issues in one fell swoop.
One of those pillars has to do with making moves to instill trust in people. This will work because it lends a much-needed level of credibility to your organization. People aren't just aware of you - they feel like they can trust you. Messaging buckets also happen to be where most people stop and start paying attention. Examples of this include magazine features, certifications, testimonials and more.
Another one of the pillars of that framework has to do with displaying vulnerability/variety whenever you can in your creative materials. When you use creative to tell your story in a real, honest and compelling way, it gives people something to identify with and latch onto. They start to say to themselves "I can see myself in your story." This all but confirms in their mind that you have what they've been looking for all along.
Examples of vulnerability may be as simple as an "About Us" page on your website that goes into detail about your "Why." That is to say, why is it that it was so important to you to start this business? Why did you want to devote so much of your life to accomplishing this goal?

Examples of variety include many things, including but not limited to dynamic product ads (otherwise known as DPAs for short), carousel ads and slideshows, among others.
Another one of the parts of this creative-driven framework can be summed up in a single word: personality. Think back to the last time that you discovered a brand that you really loved and were excited about. Yes, its products and services probably had a lot to do with it. But the people behind the brand, coupled with the actions of the business itself, were equally important. That brand gave you multiple opportunities to say "I like you." That's what personality is all about.
It's something that companies like Apple have perfected over the years. There are many businesses that do what Apple does, but nobody does it quite like them. That's what personality is all about.
Examples of how to use your creative to display your personality include talking about your favorite foods or even your hobbies. Show people that there is a genuine personality behind that logo, and you'll again give them something to latch onto that others are not.
Finally, you always want to strive to give your audience members creative collateral that they can feel good about. Most people are tired of "traditional advertising" as they're being bombarded by it from every angle, all day long. They've grown to feel cold and cynical about it and doubling down on this "old school" approach is certainly not doing brands any favors.
Instead, you need to give people creative that lets them say:
"I know I can feel good about where I'm spending my money."
Consumers these days are more conscious than ever, so you need to play into that fact.
Examples of this include talking about non-profit donations you've made or how you pay your team well. It again shows that there is a real human being behind the brand - and that human is someone that people like and respect.
If you leverage these four elements to create a framework that influences all the creative you're putting out into the world, rest assured you will quickly start to see the results that you're after.
Want to learn more affiliate marketing hacks to get you the best CPA/rev-share deals possible? Then you NEED to join us in Berlin for Affiliate Meet Markt, 26-27 Oct. And the best part... Affiliates attend for FREE.